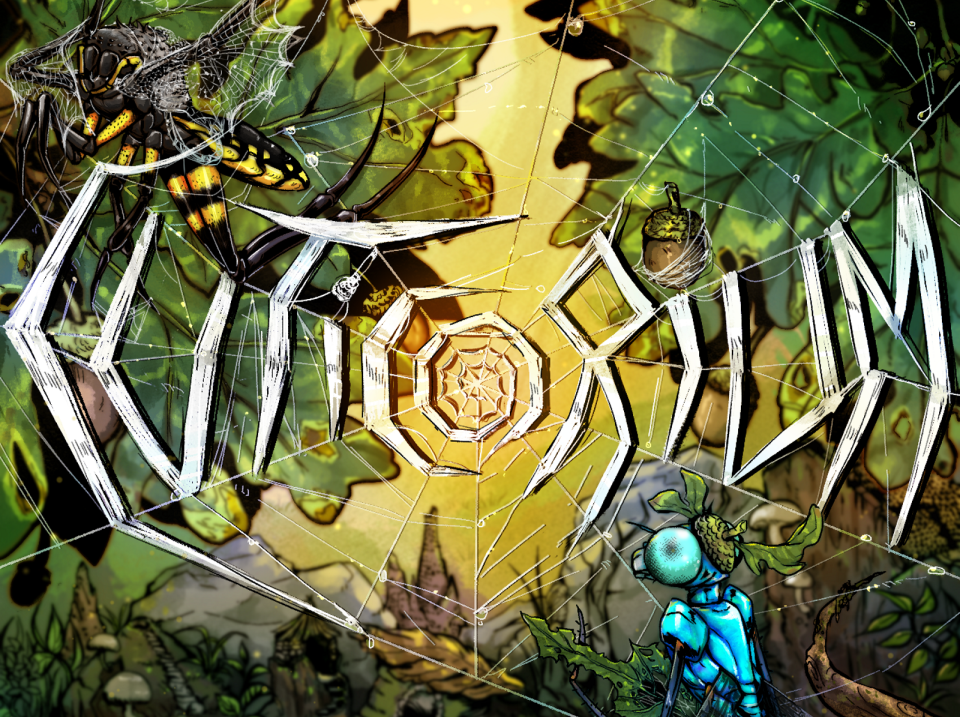 Cuticorium
Cuticorium has passed all the stretch goals and is entering the last 48 hours of the Kickstarter campaign. From pervious goals, the game will now come with a digital soundtrack, Gm-less/solo play, and a double sided map. Your support makes all these wonderful additions possible, with more planned and more funding for all the artists.
The sample copy of the ruleset on itch we be getting updated along with the game, something I have been neglecting for a while. If you want to see the game in action, please take a look at the liveplay I did with Plus One EXP:
As already shared on a Kickstarter update, there is also a new illustration by Escher Cattle. Makes me hungry for bug sized pancakes.