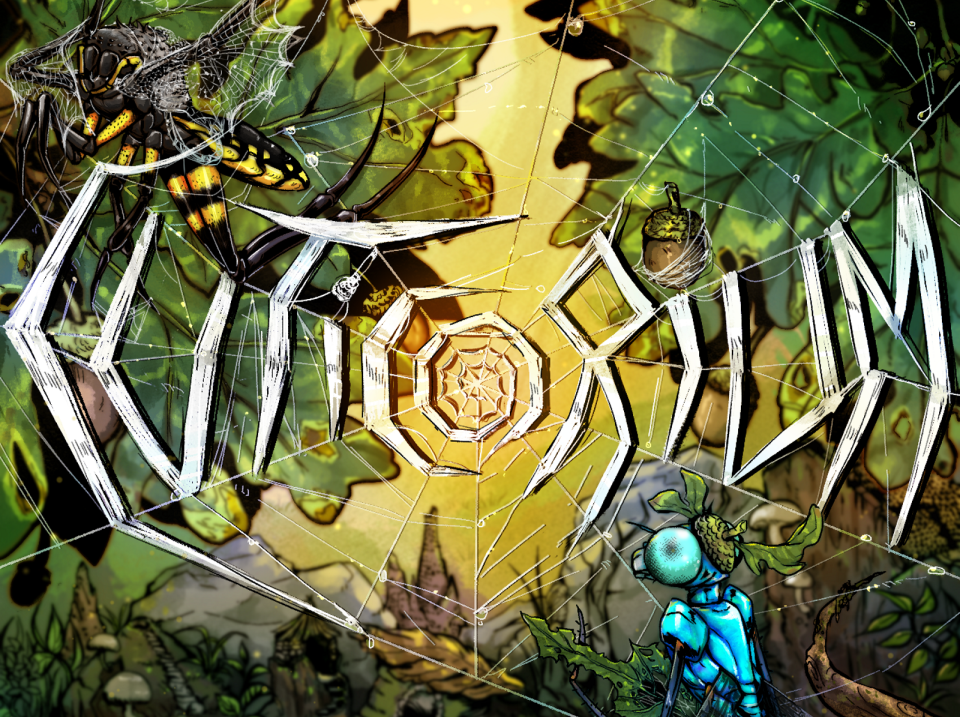 Cuticorium
Cuticorium is now available for digital download!
Four mouths after nearly 400% funding on Kickstarter, this little insect trpg has gone from a small document with just a few pieces of art and ideas to a huge (but still small in form) rulebook with beautiful bugs illustrations on every page, a full soundtrack, amazing double sided maps, and oracle tables for journaling play.
I'm so happy with everything this project has accomplished, all the support and encouragement from the backers, working with the artists and editors. Every step of the way has been so fun and rewarding. I hope that everyone will have as much fun playing the game with their friends as I did making it with my friends. Ah, getting a little emotional here.
As extra thanks for your patience with some of the delays, my other two games Lost Order and The Quiet Life are free for anyone who owns Cuticorium until Saturday, so enjoy some extra trpgs about time travel and lesbian nuns. https://itch.io/s/49037/cuticorium-release-sale
Printing should begin very soon, I hope everyone enjoys the digital version because it will look even better in softcover with poster size maps. The details for that will be forthcoming through IPR. Thank you again, have a wonderful bugging.
Files
Cuticorium Digital PDF - Final.pdf
85 MB
Apr 27, 2021
Cuticorium (Original Soundtrack) by Daniel Elsberry.zip
40 MB
Apr 27, 2021
Cuticorium Maps & Character Sheet.zip
98 MB
Apr 27, 2021
Cuticorium Plaintext.pdf
209 kB
Apr 28, 2021
Cuticorium Adventure Module1.pdf
2 MB
Apr 28, 2021